SFWA to Attend Baltimore Book Festival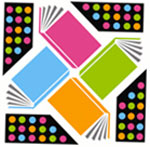 The Science Fiction and Fantasy Writers of America (SFWA) will host a booth at the 16th annual Baltimore Book Festival, September 23, 24, 25, 2011. Events will include author appearances, book signings, readings, talks, and panel discussions on science fiction, fantasy, horror, fandom, and the craft and business of writing in speculative fiction genres.
For more information, contact Catherine Asaro (asaro@sff.net).