Featured Book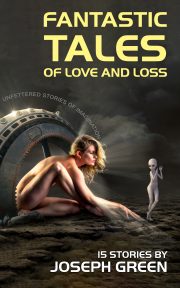 A 'themed' collection of SF and fantasy stories , most originally published in Analog and F&SF, tackling the always popular subject of human/alien love and accompanying species conflicts.
Featured Member
Catherine Schaff-Stump
Cath Schaff-Stump writes speculative fiction for children and adults from humor to horror. You can find her at Facebook, Goodreads, Amazon, @cathschaffstump, cathschaffstump.com, and unreliablenarrators.net.
Recent Comments