Posts Tagged 'SFWA Officers'
Results from the SFWA election have been announced.
Featured Book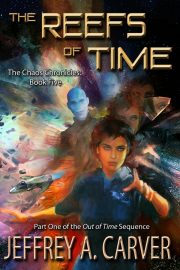 The starstream is beautiful. But beauty turns deadly when an ancient AI bent on destruction uses it to travel uptime to humanity's future. Part 1 of a long-awaited new chapter in The Chaos Chronicles. Concludes with Crucible of Time, in September.
Featured Member
Paul Witcover
Paul Witcover is the author of the novels Waking Beauty, Tumbling After, Dracula: Asylum, The Emperor of All Things, and The Watchman of Eternity, plus a collection, Everland. He has been a finalist for the Nebula, World Fantasy, and Jackson awards.
Recent Comments