Sample DMCA notice for reading-kicks-ass.net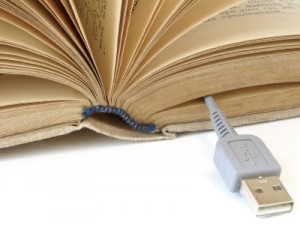 The website http://reading.kicks-ass.net/ contains a significant amount of material that is recognizably copyrighted by our members.    Often sites which post material without permission are outside the United States and governed by different copyright rules.  In this instance the hosting company's policy explicitly prohibits distribution of copyrighted materials. Legally, DMCA notices must come from the copyright owner or their official representative, such as an agent, publisher, or literary executor.
Since SFWA legally cannot act on behalf of anyone from whom we do not have specific permission for a specific infringement, we are instead providing a model DMCA notice.
This is a sample only and does not constitute legal advice.
My name is [name] and I am the [relation to copyright holder].  My [stories/novels] titled [name of work] has been reproduced in full at [specific URL beginning http://reading-kicks-ass.net/] which infringes on my copyright.

The original [story/novel], to which I own the electronic rights, can be found here:

[URL linking to proof of copyright. This can be amazon, fantasticfiction.uk, a library link, or an uploaded picture of the copyright page. This may be a numbered list.]

The unauthorized and infringing copy can be found at:

[The specific URL of the infringing material. This may be a numbered list, corresponding to the previous numbered list]

This letter is official notification under Section 512(c) of the Digital Millennium Copyright Act ("DMCA"), and I seek the removal of the aforementioned infringing material from your website. I request that you immediately notify the infringer of this notice and notify them to cease any further posting of infringing material in the future.

I am providing this notice in good faith and with the reasonable belief that rights  I own are being infringed. Under penalty of perjury I certify that the information contained in the notification is both true and accurate, and I have the authority to act on behalf of the owner of the copyright(s) involved.

Should you wish to discuss this with me please contact me.

Thank you.

[Name]
[Physical address]
[Phone]
[email]
Email the DMCA to abuse@dyndns.com and they have said they will take prompt action to investigate and remove any infringing material.
Edited to add: As of July 27, 2010 this site is no longer online.