BBC Announces International Playwriting Competition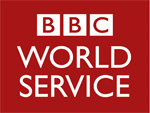 The BBC World Service and the British Council have announced their 12th Annual Playwriting Competition. The competition is open to all writers on any subject. Two winners will each receive a prize of £2,500 and a trip to London to see their play recorded. Entry forms can be found at their website.
PRESS RELEASE:
London Autumn 2010: BBC World Service, in partnership with the British Council, launches the 12th Annual Radio Playwriting Competition, which invites writers from around the world to submit a one-hour radio play on any subject.
Two first prizes will be awarded: one for writers for whom English is a first language, and a second, for those with English as a second language. The winning entries will be broadcast on BBC World Service in autumn 2011. The competition is for writers outside the UK and the two winners will each receive a prize of £2,500 and a trip to London to see their play recorded.
Last year's competition attracted entries from around the world and has proven to be a springboard to new opportunities for the winners. Ghanaian Efo Kodjo Mawugbe, the 2009 winner of the English as a second language category with his play, The Prison Graduates, has gone on to become the Artistic Director of the National Theatre of Ghana. New Yorker Erin Browne, winner of the English as a first language category with her play Trying, was short-listed for the prestigious Imison award.
Previous judges have included Doris Lessing, Kwame Kwei Armah, Robin Lustig, Lenny James and Vincent Ibrahim.
This year's competition will launch on Saturday 16 October, to coincide with the transmission of Stages of Independence on BBC World Service, at 20:00 GMT. Stages of Independence marks five decades of African independence, in collaboration with British-African theatre company, Tiata Fahodzi, and showcases extracts from a range of plays from across Africa, from the last fifty years.
Marion Nancarrow, Executive Producer, BBC World Service said, "It's a real privilege to be involved in this competition, which is unique, not only in that it actively seeks original work from outside the UK, but also because it recognises the huge skill required by writers to create a 60-minute play in a second language. We'd love to see even more scripts, in both categories, enabling many stories and voices from all parts of the world to be heard and honoured."
Brendan Griggs, Director of Drama and Dance for the British Council, commented, "It's a pleasure for the British Council, the UK's organisation for educational and cultural relations, to partner with BBC World Service once more. No other competition provides a comparable opportunity for writers to develop their skills by working with the powerful medium of radio. The competition has a remarkable track-record of showcasing new and established talent. We continue our commitment to the competition as it opens doors for talented individuals from around the world to showcase their work in an international setting through the World Service."
More information about the competition, including entry forms, can be found at www.bbcworldservice.com/radioplay and from British Council offices around the world.