2011 World Fantasy Awards Announced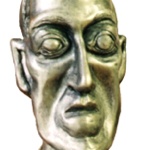 The World Fantasy Awards are presented annually to individuals who have demonstrated excellence in the fantasy field.
A panel of judges and members of the World Fantasy Convention select nominees. Winners are selected by a panel of judges that differs every year. This year's judges were Andrew Hook, Sacha Mamczak, Mark Rich, Sean Wallace, and Kim Wilkins.
Life Achievement
Winner: Peter S. Beagle
Winner: Angélica Gorodischer
Novel
Winner: Nnedi Okorafor, Who Fears Death (DAW)
Lauren Beukes, Zoo City (Jacana (South Africa)/Angry Robot)
N K Jemisin, The Hundred Thousand Kingdoms, (Orbit)
Graham Joyce, The Silent Land (Gollancz/Doubleday)
Guy Gavriel Kay, Under Heaven (Viking Canada/Roc/Harper Voyager UK)
Karen Lord, Redemption In Indigo (Small Beer Press)
Novella
Winner: Elizabeth Hand, "The Maiden Flight of McCauley's Bellerophon" (Stories: All-New Tales)
Elizabeth Bear, Bone and Jewel Creatures (Subterranean Press)
Michael Byers, The Broken Man (PS Publishing)
Tim Lebbon, "The Thief of Broken Toys" (ChiZine Publications)
GRR Martin, "The Mystery Knight" (Warriors)
Rachel Swirsky, "The Lady Who Plucked Red Flowers beneath the Queen's Window" (Subterranean, Summer 2010)
Short Story
Winner: Joyce Carol Oates, "Fossil—Figures" (Stories: All-New Tales)
Christopher Fowler, "Beautiful Men" (Visitants: Stories of Fallen Angels and Heavenly Hosts, edited by Stephen Jones, Ulysses Press)
Karen Joy Fowler, "Booth's Ghost" (What I Didn't See and Other Stories, Small Beer Press)
Kij Johnson, "Ponies" (Tor.com)
Mercurio D. Rivera, "Tu Sufrimiento Shall Protect Us" (Black Static #18, 08/09.10)
Anthology
Winner: Kate Bernheimer, ed., My Mother She Killed Me, My Father He Ate Me (Penguin)
John Joseph Adams, ed., The Way of the Wizard (Prime)
Ellen Datlow and Nick Mamatas, eds., Haunted Legends (Tor)
Neil Gaiman and Al Sarrantonio, eds., Stories: All-New Tales (Morrow/Headline Review)
S. T. Joshi, ed., Black Wings: New Tales of Lovecraftian Horror (PS Publishing)
Jonathan Strahan and Lou Anders, eds., Swords & Dark Magic (Eos)
Collection
Winner: Karen Joy Fowler, What I Didn't See and Other Stories (Small Beer Press)
Caitlin R. Kiernan, The Ammonite Violin & Others (Subterranean Press)
M. Rickert, Holiday (Golden Gryphon)
Angela Slatter, Sourdough and Other Stories (Tartarus Press)
Jeff VanderMeer, The Third Bear (Tachyon)
Artist
Winner: Kinuko Y. Craft
Vincent Chong
Richard A. Kirk
John Picacio
Shaun Tan
Special Award—Professional
Winner: Marc Gascoigne, for Angry Robot
John Joseph Adams, for editing and anthologies
Lou Anders, for editing at Pyr
Stéphane Marsan and Alain Névant, for Bragelonne
Brett Alexander Savory and Sandra Kasturi, for ChiZine
Special Award—Non-professional
Winner: Alisa Krasnostein, for Twelfth Planet Press
Stephen Jones, Michael Marshall Smith and Amanda Foubister, for Brighton Shock!: The Souvenir Book Of The World Horror Convention 2010
Matthew Kressel, for Sybil's Garage and Senses Five Press
Charles Tan, for Bibliophile Stalker
Lavie Tidhar, for The World SF blog
Congratulations to all the winners and nominees.