Nebula Awards Toastmaster Announced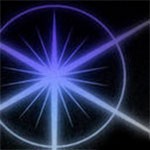 The Science Fiction and Fantasy Writers of America have named Robert Silverberg as Toastmaster for the 48th Annual Nebula Awards Weekend, occurring May 17-19, 2013, in San Jose, California.
Robert Silverberg has been a professional writer since 1955. He is a many-times winner of the Hugo and Nebula awards and was named a Grand Master by SFWA in 2004. Among his best-known books and stories are LORD VALENTINE'S CASTLE, NIGHTWINGS, DYING INSIDE, THE BOOK OF SKULLS, "Born with the Dead," and "Sailing to Byzantium." He lives with his wife, who writes under the name of Karen Haber, in the San Francisco Bay Area.
Robert will be available for interview requests at the Nebula Awards Weekend.
More information about the Nebula Awards Weekend is available at http://www.sfwa.org/nebula-awards/nebula-weekend/.
Founded in 1965 by the late Damon Knight, Science Fiction and Fantasy Writers of America brings together the most successful and daring writers of speculative fiction throughout the world.
Since its inception, SFWA® has grown in numbers and influence until it is now widely recognized as one of the most effective non-profit writers' organizations in existence, boasting a membership of approximately 2,000 science fiction and fantasy writers as well as artists, editors and allied professionals. Each year the organization presents the prestigious Nebula Awards® for the year's best literary and dramatic works of speculative fiction.
Media: For more information on the Nebula Awards, the Nebula Awards Weekend, or The Science Fiction and Fantasy Writers of America, please contact Public Relations Manager Jaym Gates at pr@sfwa.org.