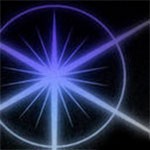 SFWA is pleased to announce the results of this year's Board elections.
President: Steven Gould
Vice-President: Rachel Swirsky
Secretary: Susan Forest
Treasurer: Bud Sparhawk
South/Central Regional Director: Lee Martindale
Overseas Regional Director: Tansy Rayner Roberts
Congratulations to our new (and in some cases continuing) Board members! And we would like to extend our thanks to everyone who ran for office. Your active involvement is invaluable, and much appreciated. We also greatly appreciate the hard work of Lawrence Schoen and the Election Committee.
The new Board members' terms will begin on July 1, 2013.