Nebula Awards Weekend Hotel Deadline 4.23.2014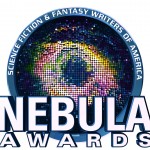 The SFWA Nebula Awards Weekend is fast approaching! 
Hotel: For those of you who still need to book your lodging for the event, the deadline to do so is 4/23/2014. The hotel is filling up quickly and we are urging those who will need rooms to book as soon as possible. As of today, there are no rooms available on Wednesday night.
Tours: 
The Tech Museum of Innovation (Deadline to Register for this tour is May 1, 2014)
San Jose Rosicrucian Egyptian Museum  (Deadline to Register for this tour is May 1, 2014)
St. George Spirits (Deadline to Register for this tour is May 1, 2014)
We will also have panels, press, special events like SF in SF and Writers With Drinks, an autograph session open to the public, and the Nebula Awards Banquet. In addition, arrangements are pending with the Big Wow Comicfest, being held in the adjacent convention center, for signing events for SFWA members.
Deadlines and Cut-Off Dates
In addition, make sure to make room in your schedule for our Special Events!
Thursday, May 15th – SF in SF presents authors Samuel R. Delany and Daryl Gregory.
Friday, May 16th – Nebula Awards Reception from 4:30pm – 6:00pm
Friday, May 16th – Writers With Drinks, hosted by Charlie Jane Anders
Saturday, May 17th – Nebula Awards Banquet – purchase tickets here
If you have any questions about the Nebula Award Weekend logistics, please feel free to contact this year's Nebula Award Weekend Chairs, Karen Dawn Plaskon, and Cindy Scott at nebulaweekend@sfwa.org
See you at the Nebula Awards!!