Rates for the SFWA Nebula Conference Increasing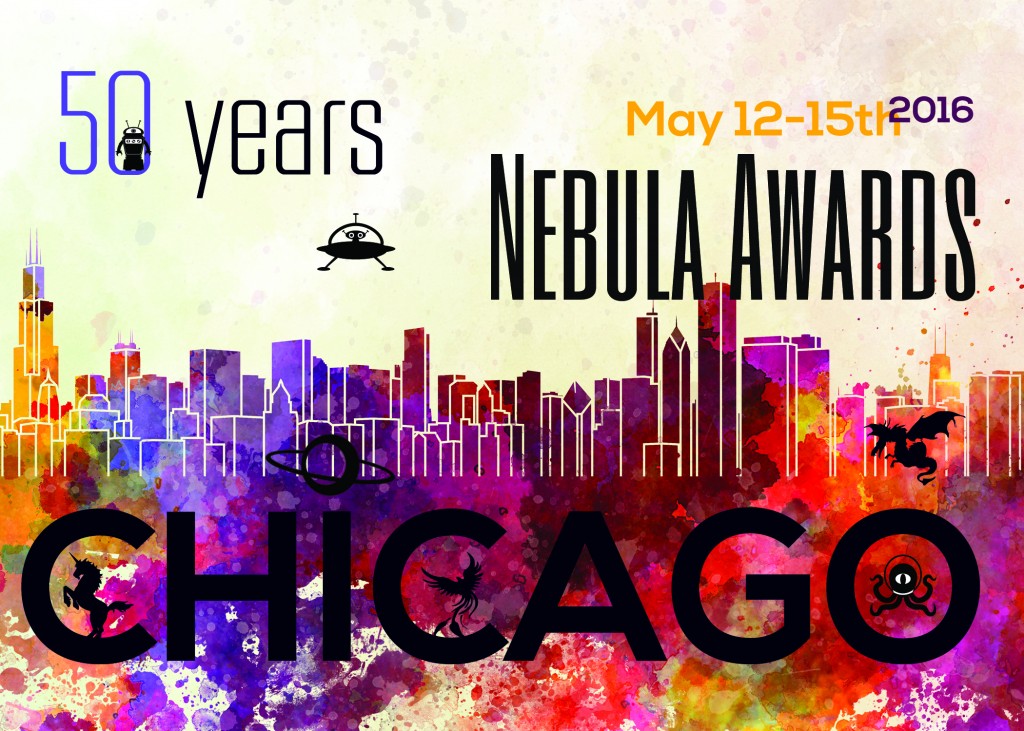 On March 20th, 2016 the price for the SFWA Nebula Conference will be going up to $145.00.
Don't miss out and register now at the early bird price of $120.00.
Banquet, tours, and some workshops are additional.
$120.00 – Nebula Awards Banquet
$30.00 – Legal Workshop (when combined with full conference admission)
$50.00 – City Winery Tour *Space is Limited*
$50.00 – Tour of Northern Illinois University Special Collection and Archives. *Space is Limited*
Please visit the SFWA Nebula Conference webpage for information.
SFWA members and other individuals who are interested in the field of science fiction and fantasy are welcome to attend SFWA's Nebula Conference. Attendees may participate in workshops, programming and special events throughout the weekend.
Focusing on three tracks relevant to professionals in the genre, attendees will be able to choose from career management, professional development, and expert knowledge panels and workshops throughout the weekend.
Our conference will also feature the prestigious 50th Annual Nebula Awards hosted by comedian, John Hodgman and banquet along with exciting tours of the City Winery and Northern Illinois University. Receptions honoring SFWA's newest Grand Master C.J. Cherryh and the Nebula Award nominees will take place throughout the weekend along with a mass autographing session.