Diverse Works Sought by Andre Norton Jury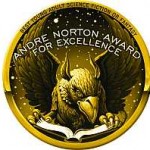 A note from the 2016 Andre Norton Award Jury:
We're well into our reading for this year's award, and we'd like to remind everyone writing for younger readers that whether it's YA, middle-grade, or graphic novels, we're actively interested in–and would love to formally consider–diverse books and #ownvoices work. If it's speculative and aimed at younger readers, we'd love to see it–and help this year's Norton list reflect the depth, breadth, and magic of genre YA and MG fiction.
As writers, editors, and readers, we know making a space welcoming for the full diversity of our genre means setting out an explicit invitation. So: Please consider this the invitation, and the open door. If you've got work that fits the award criteria, please ask your publishers to kick us books for consideration.
We would love to read your work.
Much love,
Your 2016 Andre Norton Jury