How to Avoid Writing That's as Clear as a Mountain Stream
by Chris Sumberg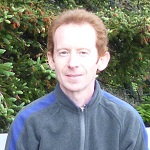 The phrase "clear as a mountain stream" gets splashed around pretty loosely, sometimes in reference to clear writing but also in reference to the sometimes not-at-all-clear names of actual bodies of water, clear or otherwise. When you take time to examine the hard, cold facts, it makes you wonder if writing that is as clear as a mountain stream is, in fact, very clear at all. Consider these glaring – or should that be "glistening"? – water-based writing style missteps:

Redundancy
According to Mental Floss, "a water-body that has rooted plants growing in it should be classified as a pond, because it is shallow." What then to make of Shallow Pond, found in Plymouth, Massachusetts? It's a pond, namers of pond; we know it's shallow already! Maybe this body of water could be rechristened, say, "Plymouth Pond," or, assuming the locals know their pond depths, "Your Standard Pond."
Big-time(-ish) Ambiguity
There is a body of water in Wisconsin named "Big Lake." Wait a minute. Aren't all lakes big? Not necessarily. As implied above, lakes can lack significant acreage as long as they are so deep that they don't support rooted plants. The issue here is ambiguity. The 63-acre, 38-foot-deep Big Lake in question is found in Wisconsin's Shawano County. First off, this 63-acre Big Lake doesn't sound like such a big lake. Couldn't it much more accurately be named "So-called Big Lake" or, at a minimum, "The Inexplicably Termed 'Big' Lake"? … But are we possibly talking here about Big Lake, the 65-acre, 12-foot-deep lake in Polk County? If so, to avoid ambiguity, shouldn't this slightly bigger lake be called "Slightly Bigger Lake"? Unless, that is, we're talking about Big Lake – you know, the 108-acre, 8-foot-deep lake in Jackson County. Despite the substantial acreage, that's very shallow water. With that, maybe, instead of the logically renamed "Slightly Bigger Than Slightly Bigger Lake," this lake should be called 100-Acre Pond. Of course, when one mentions "Big Lake" and "Wisconsin," many people immediately think of the 245-acre Big Lake in Polk County – although, as anyone could tell you, the 780-acre Big Lake in Vilas County is a considerably bigger lake than the Polk County Big Lake. Of course, the 827-acre Big Lake, also located in Vilas County, is bigger than Big Lake (that is, the smaller Big Lake in Vilas County, not to mention the way-smaller Big Lakes located in most of the other counties across the state). Still, the bigger Vilas County Big Lake is maybe not quite as big as the 845-acre Big Lake in Oneida County. The Wisconsin Department of Natural Resources notes that the water clarity of Big Lake (Oneida County) is low. Folks, that's not the only thing that's unclear in Wisconsin lake country.
Wordiness (and Letter-G-iness)
Finally, consider Lake Chargoggagoggmanchauggagoggchaubunagungamaugg, located in Webster, Massachusetts. According to The Telegraph, locals, intimidated by all those hard Gs, initially shortened the name to the slightly less unpronounceable "Lake Chaubunagungamaug," a decent first edit. However, this lovely body of water is now referred to as, simply, Webster Lake. Enough said.
•••
Chris Sumberg has had work published in Bitter Empire, DreamForge, Grievous Angel, Broad Street Review, Urbanite, Chronogram, The Partially Examined Life, and other magazines. He has work forthcoming in Pseudopod, ChiZine's War on Christmas anthology, and The Hamthology (a literary anthology about ham sandwiches).