Odyssey Writing Workshops Online Courses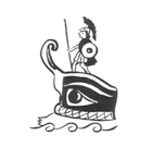 News from The Odyssey Writing Workshops Charitable Trust:
Odyssey has been a pioneer and innovator in holding live online classes since 2010.  Live class meetings allow a virtual "physical college classroom" experience, in which students can participate in discussions, ask questions, and learn from an instructor who is responsive, in the moment, to students' concerns, confusions, and thoughts.  Between meetings, students interact with each other and the instructor in a discussion group, complete demanding assignments, and give and receive in-depth feedback.  Each student also has a one-on-one meeting with the instructor.  Graduates of Odyssey Online regularly praise the depth and value of the content provided in the courses, the rigorous, carefully designed assignments, and the insightful, detailed critiques from instructors.
"Odyssey Online was instrumental in the development and completion of my debut novel. When I realized I had a novel on my hands, I knew I was in over my head. Odyssey Online provided me with the tools I desperately needed to improve my weak points and redesign the overarching structure of my novel, all from the comfort of my own home. 
"The instructors were knowledgeable, happy to answer my questions, and went above and beyond the call of duty. I would not hesitate to recommend Odyssey Online. I can hardly wait to see the classes offered next winter."
–Jenise Aminoff (writing as Dianna Sanchez), author of A Witch's Kitchen
Odyssey Online offers only three classes each year and admits only fourteen students per class, to keep quality high and ensure each student receives individual attention.  Courses are focused on some of the biggest challenges writers face.
The application deadline for all three courses is December 7, 2019.  Classes are held in January and February.  While Odyssey's nonprofit mission is to help writers of fantasy, science fiction, and horror, writers of any genre of fiction are welcome to apply.  Courses will also cover issues relevant to writers of adult, young adult, and middle grade fiction.
Three-Act Structure in Fantastic Fiction
Course Meets: January 2 – 30, 2020
Instructor: Award-winning editor, bestselling author, and Odyssey Director Jeanne Cavelos
Level:  Advanced
Application Deadline: December 7, 2019
In Jeanne's 32 years working with writers, as a senior editor at Bantam Doubleday Dell and then as director of Odyssey, she has found, again and again, that writers struggle most with plot and structure. A story or novel may have compelling characters, an interesting world, and a strong style, but without the engine of a plot, the other elements lie static on the page. Writers struggle to find the best place to start the story, often starting too soon or too late. They get mired in the middle, with the protagonist wandering to various locations, picking up plot coupons in the hope of redeeming them for a climax. The climax often feels weak, forced by the author, or as if it belongs in some other story. Even if the protagonist has run through the plot like a mouse through a maze, the plot often carries no emotional impact.
To solve these problems, writers need to master the act structure underlying strong fiction. While writing books and blogs periodically discuss acts, few clearly define what truly comprises an act or explain how plotting in acts can create a more suspenseful, unpredictable, and emotionally satisfying experience for the reader.
In addition to studying acts, and in particular three-act structure, the course will cover how to plot within that structure, creating escalations, reversals, and crisis points of impact and emotion. Jeanne will explain how structure and character are intertwined, so the turning points in the plot connect with changes in the character. With a strong act structure, your protagonist will face challenges that will put the character, and readers, through an experience they will never forget. For those who struggle with plot, this is a great opportunity.
"This class has changed the way I write. Before, the words 'plot and structure' would make me recoil in anxiety and frustration. Now, I see plot and structure as exciting tools to help me create the kind of stories I want to write." 
–Tom L. Waters
The Heart of the Matter:  Bringing Emotional Resonance to Your Storytelling
Course Meets: January 6 – February 3, 2020
Instructor: Award-winning novelist Barbara Ashford
Level:  Intermediate
Application Deadline: December 7, 2019
One of Odyssey's most highly rated online instructors, award-winning author Barbara Ashford, is tackling another major challenge for writers in her course, The Heart of the Matter: Bringing Emotional Resonance to Your Storytelling. Writers are constantly frustrated to discover that the characters and situations that seem so moving and powerful to them leave readers shrugging and saying, "Meh."
If you want your work to be imbued with emotion, if you want your readers to care as much about your characters as you do, this is the course for you. The Heart of the Matter will not only show you how to get character emotions on the page in a powerful and affecting way; it will explain how to infuse each element of your story–setting, description, character, plot, point of view, beats, rhythm, subtext–with emotion, so all the elements are working together and emotion resonates through your story with great impact. This course will take you from "setting the stage"–understanding the heart of the story you are telling–to "getting it on the page"–exploring techniques that will not only show the emotions of your characters but orchestrate the overall emotional experience of readers. Then your stories can take readers on a journey that satisfies their hearts as well as their minds.
"I couldn't have asked for more from Barbara's 'Heart of the Matter' workshop. Building emotional resonance is critical to a successful story, and this course offers a clear roadmap to success–along with extremely insightful feedback along the way. Barbara's energetic and interactive lectures are a goldmine of quality content, and along with the constructive assignments and well-curated reading list this course is an incredible experience. I would recommend this course to anyone looking to take their writing to the next level."
                                                                                                –Derrick Boden
Standing Out: Creating Short Stories with That Crucial Spark
Course Meets: January 9 – February 6, 2020
Instructor: Award-winning editor and publisher Scott H. Andrews
Level:  Intermediate to Advanced
Application Deadline: December 7, 2019
Scott H. Andrews, editor-in-chief and publisher of the fantasy magazine Beneath Ceaseless Skies, a seven-time Hugo Award finalist, taught for Odyssey Online for the first time in 2018. The response to his class, Standing Out: Creating Short Stories with That Crucial Spark, was extremely enthusiastic. Students who took the class found it fascinating and very helpful; those who weren't able to get in have been asking us to offer it again. Scott is doing more than that, offering an expanded version of the course with classes running 1 hour and 50 minutes, rather than Odyssey Online's usual 90 minutes.
Why does a story need "spark"? Scott receives far too many well-crafted, engaging stories each month to publish. For him to publish a story, it needs to be special; it needs to have that crucial spark. Creating a story with that crucial spark is one of the major challenges writers face. What exactly is a "spark"? This course will involve studying and discussing stories that have a spark. Scott will then explain various ways to create a spark–with a fascinating concept or thematic impact or emotional resonance or potent voice. Students will learn the most effective techniques to create a spark, practice those techniques, and then work to add a spark to their own work. Having that spark can make the difference between personalized rejections and sales. If you want to write works that are more than competent, that captivate or enthrall or delight, this course is for you.
"Scott Andrews did an amazing job of analyzing works with that elusive sense of 'spark' and distilling the reasons why certain stories stay with us for life. He provided numerous insights and examples of how Concept, Voice, Emotional Resonance, and Theme contribute to a story that hooks the reader. The most valuable insights of his class, however, could be found in the impeccably detailed critiques that he provided for students' assignments. The general principles emphasized within all his critiques, as well as the specific comments on my work, have changed my writing process. I finally have an understanding of the methods that make certain stories leap off the page."  
                                                                                                –Christine Row
If you're willing to hear about the weaknesses in your writing, willing to try new techniques and change your writing process to improve, and willing to put in the hard work to make it happen, then Odyssey Online is for you.
More information about Odyssey Online can be found at http://www.odysseyworkshop.org/online.html or you can email jcavelos@odysseyworkshop.org.
In addition, the Odyssey site, http://www.odysseyworkshop.org, offers many resources for writers, including free podcasts, a monthly discussion salon, a blog, a critique service, coaching, consultations, and information about the six-week, in-person workshop.
Become the writer you've always known you could be!