2023 Kate Wilhelm Solstice Awards Go to Cerece Rennie Murphy and Greg Bear
We are pleased to announce that the 2023 Kate Wilhelm Solstice Awards will be presented to Cerece Rennie Murphy and posthumously, to Greg Bear at the 58th Annual SFWA Nebula Awards® ceremony in May.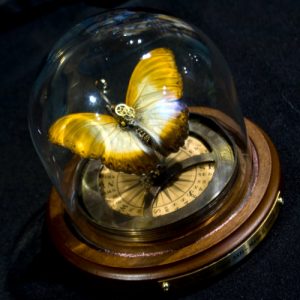 The Kate Wilhelm Solstice Award is given by SFWA for significant contributions to the science fiction, fantasy, and related genres community. The award was created in 2008, with Wilhelm named as one of the three original recipients, and was renamed in her honor in 2016. Murphy and Bear join the ranks of distinguished previous Solstice Award winners, including Petra Mayer, Carl Sagan, Octavia Butler, and Gardner Dozois. 
Cerece Rennie Murphy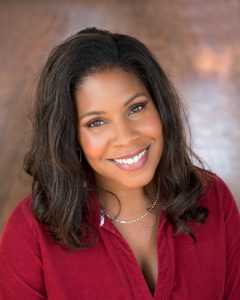 Photography by Imagine Photography
An author of speculative fiction novels, short stories, and children's books, Cerece Rennie Murphy founded the webzine and newsletter Nazaru in 2016 to share her love for and showcase the best in indie science fiction and fantasy books, comics, and culture. In response to the disproportionate effects of COVID-19 on BIPOC creators, she launched Virtuous Con in 2021. The sci-fi and comic culture convention brings fans together with authors, artists, comic book creators, and craftsmen in a virtual and "virtuous circle of mutual respect, admiration, genuine caring, and generosity," as the website describes. Recognizing that cost can be a barrier, Murphy has kept the fees affordable through the use of corporate and private sponsorships.  
Murphy's platform has expanded beyond its initial scope to include summer workshops on craft and has set the stage for bold new voices to emerge in art, media, and print. She has used her fifteen years of experience in program development, management, and fundraising in the community and international development arenas to make a difference and offer something new and valuable to the SF community. 
Christine Taylor-Butler, SFWA Director-At-Large, remarks, "Cerece Rennie Murphy's work in the community showcases how a single individual can expand opportunities for inclusivity in science fiction. The science fiction community continues to reap the benefits from her efforts."
Greg Bear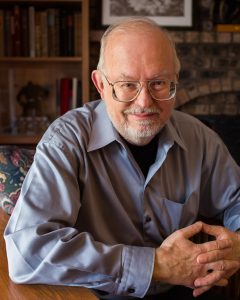 Photography by Bill Wadman
The literary achievements of Greg Bear (1951–2022), including over 50 books and multiple Nebula Awards and nominations, constitute a significant contribution to the science fiction and fantasy fields on their own. But Bear also spent decades building up the SFF community by volunteering his time and efforts to many different projects that left a mark. Those include his terms as vice president and president of SFWA, his time spent editing the SFWA Forum and the 2015 SFWA Nebula Showcase, his service on the board of advisors for the Museum of Science Fiction, and being part of the founding group of the Golden State Comic Book Convention, the predecessor to what is now known as the San Diego Comic-Con International. 
Our November 2022 In Memoriam in honor of Bear attests to the lasting influence of his personal relationships with writers as well. In it, several SFWA past presidents comment on how he positively affected their lives and work. 
SFWA President Jeffe Kennedy offered the following remarks on this year's recipients: "Congratulations to Cerece Rennie Murphy on her extraordinary contributions to the SFF community. We look forward to seeing what she'll do next. It's bittersweet to honor Greg Bear for the legacy of a lifetime, knowing how greatly he'll be missed."
The 58th Annual Nebula Awards Ceremony will stream live to the public on SFWA's YouTube and Facebook channels in May. The ceremony will be held during the 2023 Nebula Conference, taking place online and in-person in Anaheim, CA. Registration for the annual professional development conference for aspiring and established professionals of the speculative fiction industry can be purchased here.