Rollout by Brian Dana Akers
Rollout by Brian Dana Akers
Comments are closed.
Featured Book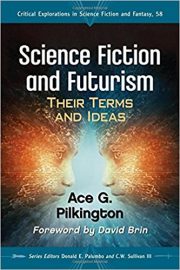 Science and science fiction have common stories, thought experiments, and language. This book shows that relationship. It covers the magical terms that crystallized the futurists' ideas and made them the common currency of our culture.
Featured Member
Fran Wilde
Fran Wilde is an author and technology consultant. Her first novel, UPDRAFT, debuts from Tor in September 2015. Her short stories appear in Asimov's, Beneath Ceaseless Skies, and Tor.com. She also produces Cooking the Books.