Rollout by Brian Dana Akers
Rollout by Brian Dana Akers
Comments are closed.
Featured Book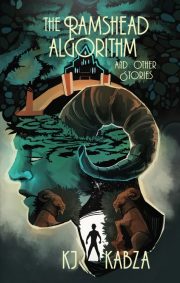 Sand cats speak, ghost bikes roll, corpses disappear, and hedge mazes are more bewildering than you've ever imagined. These 11 fantasy/SF stories are "quirky and original" (Publishers Weekly) and will take you deep into other astonishing realities.
Featured Member
Brian Burt
Brian Burt writes short and novel-length speculative fiction. His short story "The Last Indian War" won the Writers of the Future Gold Award. His debut novel, "Aquarius Rising: In the Tears of God," won EPIC's 2014 eBook Award for Science Fiction.