Rollout by Brian Dana Akers
Rollout by Brian Dana Akers
Comments are closed.
Featured Book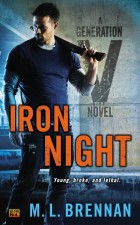 Underachieving vampire Fortitude Scott and his kitsune friend Suzume Hollis are back in this sequel to GENERATION V. When Fort discovers his new, rent-paying roommate's body he has to work fast to find the real killer, making unexpected alliances.
Featured Member
Kay Kenyon
Kay Kenyon is the author of 11 sf/f novels including her fantasy, A Thousand Perfect Things, August 2013. Her work has been short-listed for the Philip K. Dick Award and John W. Campbell awards.