Rollout by Brian Dana Akers
Rollout by Brian Dana Akers
Comments are closed.
Featured Book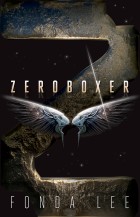 "Rocky meets Gattaca" in the story of Carr "the Raptor" Luka, a young man battling to make it to the top in the world of zero gravity prizefighting amid brewing interplanetary conflict between Earth and Mars.
Featured Member
Don Sakers
Don Sakers is the author of the Scattered Worlds Mosaic series. He's explored the thoughts of sapient trees, brought Carmen Miranda's ghost to Space Station 3, and beaten the "Cold Equations" scenario. His book review column appears in Analog.