Rollout by Brian Dana Akers
Rollout by Brian Dana Akers
Comments are closed.
Featured Book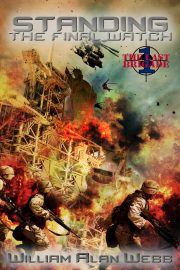 When Lt. Gen. Nick Angriff's family is killed in a terrorist attack, his grief and strong political beliefs leave him vulnerable to manipulation by those who need him to lead a secret program to revive America in case of collapse.
Featured Member
Joseph Helmreich
Joseph Helmreich is author of The Return (2017, Thomas Dunne Books/St. Martin's Press). In addition to his writing, he is a member of alternative folk duo, Honeybrick, and a ventriloquist. He lives in New York City and works in film distribution.