Rollout by Brian Dana Akers
Rollout by Brian Dana Akers
Comments are closed.
Featured Book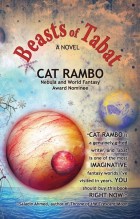 In a city torn with political strife, a boy named Teo and a female Gladiator try to find their bearings.
Featured Member
Milo James Fowler
Milo James Fowler is a teacher by day and a speculative fictioneer by night. When he's not grading papers, he's imagining what the world might be like in a few dozen alternate realities.