Rollout by Brian Dana Akers
Rollout by Brian Dana Akers
Comments are closed.
Featured Book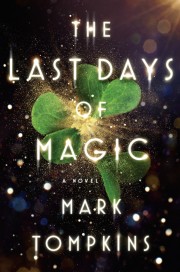 "Tompkins' amazing debut novel conjures an epic battle for the soul of Ireland. Filled with…magic and mayhem, faeries, Vikings, legates, kings and queens, angels and goddesses…" Karen Joy Fowler, Man Booker Prize shortlisted author
Featured Member
Vera Nazarian
Vera Nazarian is a two-time Nebula Award Nominee, award-winning artist, and the author of the Cobweb Bride Trilogy and the Supernatural Jane Austen Series, in addition to numerous other novel-length and short works of fiction and fancy.
Recent Comments