Rollout by Brian Dana Akers
Rollout by Brian Dana Akers
Comments are closed.
Featured Book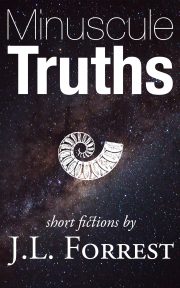 Minuscule Truths holds ten beguiling tales of science fiction and fantasy. It offers a treasure of storytelling, with yarns from the likes of Analog Science Fiction and Fact, Crossed Genres' Fierce Family, Robot Cowgirl's Alien Abduction, and others.
Featured Member
Amanda C. Davis
Amanda C. Davis is a combustion engineer and short-fiction author who bakes excellent macarons and watches terrible slasher movies. She tweets enthusiastically as @davisac1.