Rollout by Brian Dana Akers
Rollout by Brian Dana Akers
Comments are closed.
Featured Book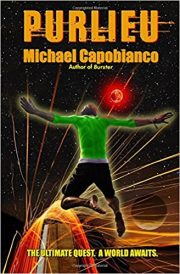 August must journey into unbelievable danger to find his parents, a quest across half a world, without the slightest clue about why. Thrown into the heart of an insoluble mystery, he will find the shattering truth of his own destiny.
Featured Member
Jeffe Kennedy
Jeffe Kennedy is an award-winning author and scientist. Her works include non-fiction, poetry, short fiction, and novels. She lives in Santa Fe, NM, with two Maine coon cats, plentiful free-range lizards and a handsome Doctor of Oriental Medicine.