Rollout by Brian Dana Akers
Rollout by Brian Dana Akers
Comments are closed.
Featured Book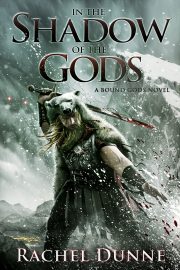 When the gods make war only one side can win, and Joros is determined to be on the right side. He leads a disparate group: a lost and damaged swordsman, a drug-addled mage, and a pair of twins who have secretly survived the edict against them.
Featured Member
Massimo Marino
Marino is a scientist envisioning science fiction.
He contributed to the experiments at CERN and The Lawrence Berkeley Lab, then accepted leading positions at Apple, Inc., and at the World Economic Forum. Tweets from @Massim0Marin0