Rollout by Brian Dana Akers
Rollout by Brian Dana Akers
Comments are closed.
Featured Book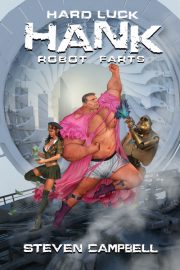 Science Fiction – Comedy. The space station Belvaille, once the center of civilization, is nearly deserted because of the new government's policies. Hank falls in with a tough crowd of freedom fighters who seem determined to overthrow the government
Featured Member
Henry Lien
Henry graduated from Clarion West in 2012; sold his work to Asimov's, Analog, F&SF, Lady Churchill's, and Interfictions; got a Nebula nom; became Arts Editor of Interfictions and Art Director of Lightspeed; and wrote the anthem "Radio SFWA".