Featured Book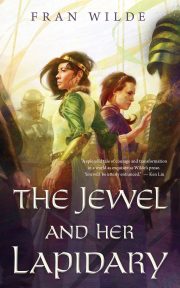 The kingdom in the Valley has long sheltered under the protection of its Jewels and Lapidaries, the people bound to singing gemstones with the power to reshape hills, move rivers, and warp minds.
An epic, in miniature.
Featured Member
Joseph Helmreich
Joseph Helmreich is author of The Return (2017, Thomas Dunne Books/St. Martin's Press). In addition to his writing, he is a member of alternative folk duo, Honeybrick, and a ventriloquist. He lives in New York City and works in film distribution.
Recent Comments