The Little Christmas Tree: A Cautionary Tale
How the dystopian apocalypse really begins…
Comments are closed.
Featured Book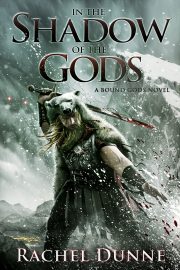 When the gods make war only one side can win, and Joros is determined to be on the right side. He leads a disparate group: a lost and damaged swordsman, a drug-addled mage, and a pair of twins who have secretly survived the edict against them.
Featured Member
Don Sakers
Don Sakers is the author of the Scattered Worlds Mosaic series. He's explored the thoughts of sapient trees, brought Carmen Miranda's ghost to Space Station 3, and beaten the "Cold Equations" scenario. His book review column appears in Analog.