The Little Christmas Tree: A Cautionary Tale
How the dystopian apocalypse really begins…
Comments are closed.
Featured Book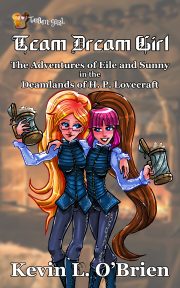 Eile and Sunny are two young ladies who travel to the Dreamlands of H. P. Lovecraft, where they have heroic fantasy adventures. With a foreword by Elisabeth Waters, editor of the Sword and Sorceress anthology series.
Featured Member
Sharman Apt Russell
Sharman Apt Russell is an award-winning nature/science writer with a dozen books translated into a dozen languages. Her new eco-sci-fi Knocking on Heaven's Door combines panpsychism with a Paleoterrific future.