The Little Christmas Tree: A Cautionary Tale
How the dystopian apocalypse really begins…
Comments are closed.
Featured Book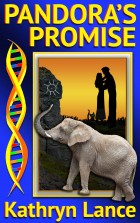 Technological collapse, genetic disaster imperil humanity; empathic elephants, snakes roam; who can save the future world? Will, the ruthless leader? Zach, the poet-warrior? Evvy, the brilliant scientist both men love? Or the mysterious, elusive Eye?
Featured Member
Ken Altabef
Ken Altabef is an author whose writing spans a wide range of the imaginative from science fiction to fantasy to horror. ALAANA'S WAY is his epic fantasy series set in the arctic wastes, and features Inuit mythology.