Status Report – Launch of Space Shuttle Atlantis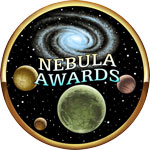 As of 7:30 AM, everything's go for the 2:20 PM launch of Space Shuttle Atlantis and our plans to view the launch. The SFWA buses to the launch will be in front of the Hilton, along with buses from several other groups. The SFWA buses will be clearly marked. There may be a shortage of parking spaces at the Hilton, so if you plan to drive to the Hilton, it would be helpful if you could carpool. If necessary, we will ferry people from the Doubletree.
The weather will be mostly sunny, with a high near 83 with east southeast wind around 10 mph. Don't forget sunscreen, bug repellant, and cover-ups.