Quick Updates for 2011-05-22
Comments are closed.
Featured Book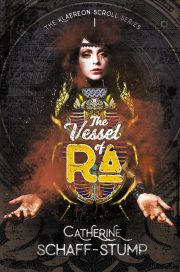 Lucy and Octavia Klaereon fight each other for control of their family and the Solomon Scroll in 1837, Venice. When Octavia is possessed by the god Ra, Lucy will do anything to save her, even if Lucy must die again.
Featured Member
Sarina Dorie
Sarina Dorie has sold over eighty-five short stories to markets like Daily Science Fiction, Magazine of Fantasy and Science Fiction, Orson Scott Card's IGMS, and Cosmos. Her novels include: SILENT MOON, DAWN OF THE MORNING STAR, and URBAN CHANGELING.