Quick Updates for 2011-05-22
Comments are closed.
Featured Book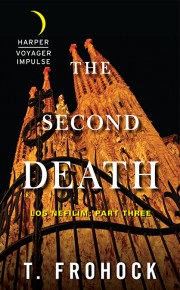 In a frantic race to save the future of humanity, Diago is forced to rely on his daimonic nature to deceive an angel. In doing so, he discovers the birth of a modern god—one that will bring about a new world order from which no one can escape.
Featured Member
Susan R. Matthews
Susan's been working on the Jurisdiction series for more years than she cares to specify. Now that she's retired from her day job she's calling herself a full-time author in shameless disregard of the facts.