Quick Updates for 2011-05-22
Comments are closed.
Featured Book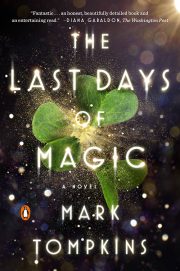 Named one of the Best New Books by People Magazine, The Last Days of Magic is an epic novel of mysticism and mayhem, Celts and faeries, mad kings and druids, and a goddess struggling to reign over magic's last outpost on the Earth – medieval Ireland.
Featured Member
William Alan Webb
I'm a southern boy who would prefer to remain a teenager but whose body isn't cooperating. I wrote my first (unpublished, aka bad) novel 35 years ago. My second has done better. Military SF, military history and sword & sorcery pour from my fingers.