Quick Updates for 2011-05-22
Comments are closed.
Featured Book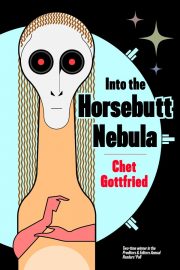 MAD MAX slams into the HITCHHIKER'S GUIDE during the NIGHT OF THE LIVING DEAD.
Zombies, a small alien, and a bottle of Bass ale help Captain Sam Baines, the last human, in his mission for the most important dandelion of the galaxy.
Featured Member
Mercedes M. Yardley
Mercedes M. Yardley is a dark fantasist who wears stilettos and red lipstick. She is the author of the short story collection Beautiful Sorrows, the novella Apocalyptic Montessa and Nuclear Lulu: A Tale of Atomic Love and her debut novel Nameless. He