Featured Book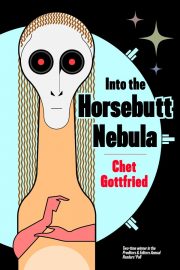 MAD MAX slams into the HITCHHIKER'S GUIDE during the NIGHT OF THE LIVING DEAD.
Zombies, a small alien, and a bottle of Bass ale help Captain Sam Baines, the last human, in his mission for the most important dandelion of the galaxy.
Featured Member
Michael J. Martinez
Michael J. Martinez is the author of the DAEDALUS trilogy, as well as other assorted bits of science fiction and fantasy. He's still slightly stunned that he's being paid to write this stuff, but will keep going until someone says otherwise.