Quick Updates for 2012-02-03
Comments are closed.
Featured Book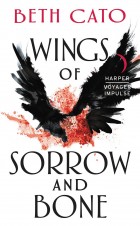 Two teen girls ally to take on a powerful scientist and save his laboratory of gremlins from foul experimentation.
Featured Member
Sarina Dorie
Sarina Dorie has sold over eighty-five short stories to markets like Daily Science Fiction, Magazine of Fantasy and Science Fiction, Orson Scott Card's IGMS, and Cosmos. Her novels include: SILENT MOON, DAWN OF THE MORNING STAR, and URBAN CHANGELING.
Recent Comments