Quick Updates for 2012-02-03
Comments are closed.
Featured Book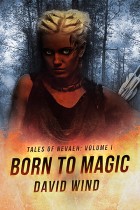 Long ago, a mythical nation known as 'America' died in the violence and radiation of the terrorist wars. Now the survivors dwell in a world of ritual and magic where ten dominions struggle for supremacy while a dark power rises to threaten them all.
Featured Member
Paul Levinson
Paul Levinson, PhD, wrote The Silk Code (winner of Locus Award for Best First 1st Novel of 1999), Borrowed Tides (2001), The Consciousness Plague (2002), The Pixel Eye (2003), The Plot To Save Socrates (2006), and Unburning Alexandria (2013)