Quick Updates for 2012-02-03
Comments are closed.
Featured Book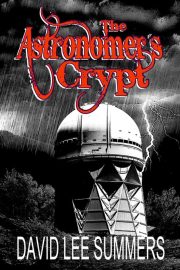 Two years ago on a stormy night, in the dead of winter, Mike Teter, a telescope operator at New Mexico's Carson Peak Observatory, experienced a terrifying vision. Now, Mike is back and what he witnessed is about to become reality.
Featured Member
Jeffe Kennedy
Jeffe Kennedy is an award-winning author and scientist. Her works include non-fiction, poetry, short fiction, and novels. She lives in Santa Fe, NM, with two Maine coon cats, plentiful free-range lizards and a handsome Doctor of Oriental Medicine.
Recent Comments