Last Day to Nominate for the Hugo Awards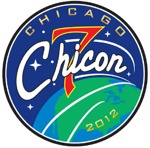 On Sunday, March 11, 2012, at 11:59 PM (Pacific), the window to nominate for this year's Hugo Awards and John W. Campbell Award for Best New Writer will close. Members of Chicon 7 and LoneStarCon 3 (the 2013 Worldcon) who joined by January 31, 2012, and members of Renovation (the 2011 Worldcon), are eligible to submit nominating ballots.
An online nominating ballot is available.  More information about the Hugo Awards, with detailed instructions in how to submit a nominating ballot, can be found at www.chicon.org/hugo-awards.php. Members must have a membership number and unique Personal Identification Number (PIN) to nominate online. PINs were issued by email to eligible voters. For those members who received paper publications, the PIN can be found on the mailing label for Chicon 7's Progress Report 3.