Quick Updates for 2012-08-28
Comments are closed.
Featured Book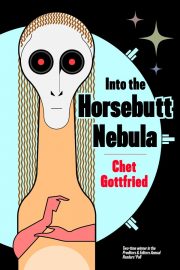 MAD MAX slams into the HITCHHIKER'S GUIDE during the NIGHT OF THE LIVING DEAD.
Zombies, a small alien, and a bottle of Bass ale help Captain Sam Baines, the last human, in his mission for the most important dandelion of the galaxy.
Featured Member
William Alexander
William Alexander wrote Goblin Secrets (National Book Award winner), Ghoulish Song (Mythopoeic Award finalist), Ambassador (International Latino Book Award finalist and Eleanor Cameron Award winner), and, most recently, Nomad (sequel to Ambassador).