Launch Pad Astronomy Workshops: Now Accepting Applications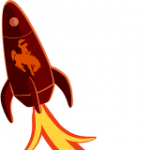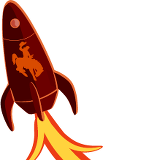 From Launch Pad:
Launch Pad is an education/public outreach effort supplementing Mike Brotherton's space-based astronomical research.  Our primary goal is to teach writers, editors, and those with audiences of all types about modern science, specifically astronomy, and in turn reach their audiences.  We hope to both educate the public and inspire the next generation of scientists. Therefore selection will be based in part on audience size as demonstrated through print runs, downloads, or sales figures when available.  Secondary considerations will include the content and potential of applicant work — to what extent science in general and astronomy in particular are likely to be a significant factor in their future publications.  Applicants should address these points when they apply.  Several slots will be reserved for the strongest minority/female applicants who may have additional promise in reaching groups less represented in both the physical sciences and hard science fiction.
We will provide lodging in the university dormitory with easy access to both downtown Laramie and the University campus where most Launch Pad activities will transpire.  Daily snacks, breakfast, coffee, and lunch will be provided.
Participants will generally be on their own for dinner.  Local restaurants provide a range of cuisines from vegetarian to carnivore.
Other lecturers include University of Wyoming professor and author Michael S. Brotherton, PhD., as well as a number of other faculty members.
While we did not charge tuition in the past, and were even able to offer travel stipends to many participants, our grant money has expired and has been increasingly difficult to secure in the current federal budget environment.  We now charge $500 that is put toward dorms, food, local transportation, and some other small expenses.  The instructors are volunteers and not paid.
For more information or to apply, visit http://www.launchpadworkshop.org