Featured Book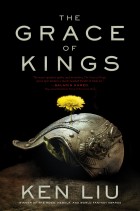 A silkpunk epic fantasy featuring a nobleman and a bandit who rebel together against tyranny only to find themselves on opposite sides of an ideological divide about the meaning of justice and honor.
Featured Member
Christine Taylor-Butler
An MIT trained civil engineer with a second degree in Art & Design, Christine decided writing was a higher calling. After 75 published books, she sold her first young adult series, The Lost Tribes. She lives in Kansas City and is working on book 2.