Featured Book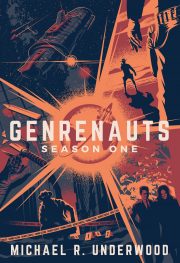 When a story breaks, the multiverse is thrown into chaos. It's up to the Genrenauts to put the narrative back on track…at any cost.
Featured Member
Dave Creek
Dave Creek is a regular contributor to ANALOG. His books include two short story collections — A GLIMPSE OF SPLENDOR and THE HUMAN EQUATIONS — and a novel, SOME DISTANT SHORE.
Find out more about Dave's work at www.davecreek.net.
Recent Comments