Featured Book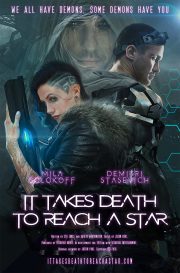 H.G. Wells' "The Time Machine" meets Pierce Brown's "Red Rising" in this near-future thriller that explores the very nature of being human.
We all have demons. Some demons have you.
Featured Member
Susan R. Matthews
Susan's been working on the Jurisdiction series for more years than she cares to specify. Now that she's retired from her day job she's calling herself a full-time author in shameless disregard of the facts.