Featured Book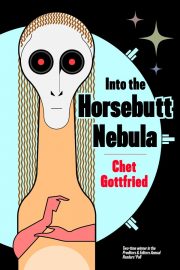 MAD MAX slams into the HITCHHIKER'S GUIDE during the NIGHT OF THE LIVING DEAD.
Zombies, a small alien, and a bottle of Bass ale help Captain Sam Baines, the last human, in his mission for the most important dandelion of the galaxy.
Featured Member
Sarina Dorie
Sarina Dorie has sold over eighty-five short stories to markets like Daily Science Fiction, Magazine of Fantasy and Science Fiction, Orson Scott Card's IGMS, and Cosmos. Her novels include: SILENT MOON, DAWN OF THE MORNING STAR, and URBAN CHANGELING.