Featured Book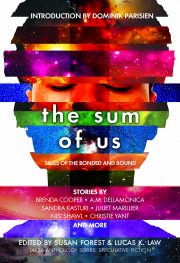 Explore the depth and breadth of giving and of caring and delve into the world of caregivers–a segment of our population that is often taken for granted–with twenty-three original thought-provoking and moving stories.
Featured Member
Catherine Schaff-Stump
Cath Schaff-Stump writes speculative fiction for children and adults from humor to horror. You can find her at Facebook, Goodreads, Amazon, @cathschaffstump, cathschaffstump.com, and unreliablenarrators.net.