Sunburst Awards Announced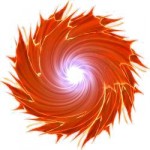 The Sunburst Awards Committee has issued the following news release:
The Sunburst Award Committee is pleased to announce that the winner of its 2013 adult award is Maleficium by Martine Desjardins; translated by Fred A. Reed and David Homel (Talonbooks) and the winner of its 2013 young adult award is Seraphina by Rachel Hartman (Doubleday Canada). Maleficium's interlocking stories—originally told under the seal of confession—are gorgeous and multilayered; a complex, devious, and vivid novel, in which all the senses, and most of the deadly sins, are invoked to exquisite and diabolical effect. Seraphina is a grand and enchanting tale, as rich and intricate as a medieval tapestry, told beautifully. The wildly imaginative, well-drawn, and intricate world of dragons and men is a world that bears watching, and Seraphina is a fine, fitting heroine, making her independent way while struggling with a legacy which can be both a blessing and a curse.
The jurors for the 2013 award were: Rebecca Bradley, Tony Burgess, Shari Lapeña, Barbara Roden and Leon Rooke. The Sunburst Award for Excellence in Canadian Literature of the Fantastic is an annual award celebrating the best in Canadian fantastic literature published during the previous calendar year. The winners receive a cash prize of $1,000 as well as a medallion which incorporates the Sunburst logo. The Sunburst Award takes its name from the debut novel of the late Phyllis Gotlieb, one of the first published authors of contemporary Canadian speculative fiction. For additional information about the Sunburst Award, the nominees and jurors, as well as previous awards, eligibility and the selection process, please visit the website at www.sunburstaward.org.