Usman T. Malik discusses the blurring of boundaries, both genre and global.
Comments are closed.
Featured Book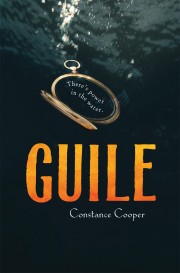 In the Bad Bayous, guile—a power in the water that changes people and objects, sometimes for the worse—sets Yonie Watereye, 16, on a path that puts her own life in danger as she traces her family tree and finds a murderer.
Featured Member
Sharman Apt Russell
Sharman Apt Russell is an award-winning nature/science writer with a dozen books translated into a dozen languages. Her new eco-sci-fi Knocking on Heaven's Door combines panpsychism with a Paleoterrific future.