Nothing found
Featured Book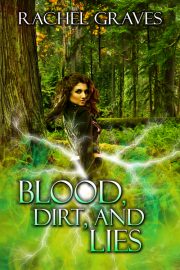 After she reads a corpse pulled from the river, Detective and Death Witch Mallory Mors is visited by its waterlogged ghost. As the clues dry up, she's attacked with magic even in her dreams. If she can't close the case, she'll never be safe again.
Featured Member
Dave Creek
Dave Creek is the author of the novels SOME DISTANT SHORE, THE UNMOVING STARS, and CHANDA'S AWAKENING.
His short stories have appeared in ANALOG SCIENCE FICTION AND FACT and APEX magazines, as well as several anthologies.