SFWA Pacific Northwest Reading Series
The greater Pacific Northwest is home to Ursula K. Le Guin, Kay Kenyon, Jay Lake, Nancy Kress, Brent Weeks, Ted Chiang and Ramona Quimby. Although Ramona isn't known for her Science Fiction and Fantasy escapades, the rest are, and will be celebrated as part of the Pacific Northwest Reading Series. These free quarterly events provide the Northwest Science Fiction and Fantasy community a chance to gather, network and enjoy readings from local and visiting authors in Portland and Seattle.
Each event features three authors who read from their latest work, interpreting and explaining their concepts and vision. In addition, space is provided for networking and conversation. Booksellers from Wrigley-Cross Books (Portland) and the University Bookstore (Seattle) will be on hand with copies of the authors' and other books for you to buy.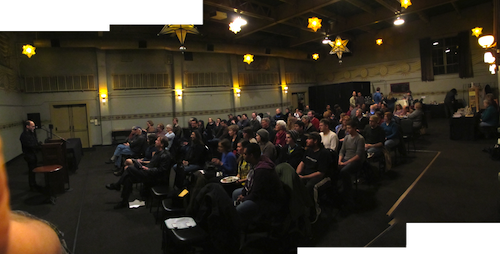 The next event in the Seattle area (Kirkland, WA) will be held on Tuesday, September 9 and will feature Eileen Gunn, Patrick Swenson, and Darragh Metzger.
Register to attend the event in Kirkland at the Wilde Rover Irish Pub and Restaurant.
The next Portland event will be held on Wednesday, September 10 and will feature Eileen Gunn, Patrick Swenson, and Wendy Wagner.
Register to attend the event in Portland at McMenamin's Kennedy School.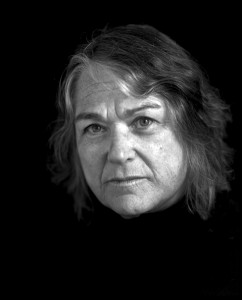 Eileen Gunn is a short-story writer and editor. Her fiction has received the Nebula Award in the US and the Sense of Gender Award in Japan, and has been nominated for the Hugo, Philip K. Dick, and World Fantasy awards and short-listed for the James Tiptree, Jr. award. Gunn was editor/publisher of the Infinite Matrix webzine, and an influential member of the board of directors of the Clarion West Writers Workshop. Questionable Practices, her most recent collection, was published in Spring, 2014 by Small Beer Press.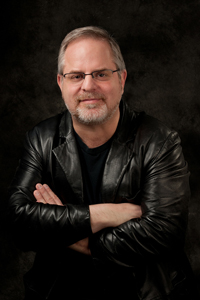 Patrick Swenson is a writer, publisher, editor, and teacher. His first novel is entitled The Ultra Thin Man, forthcoming from Tor in August. A graduate of Clarion West, he has sold stories to the anthology Like Water for Quarks and magazines such as Marion Zimmer Bradley's Fantasy Magazine, Figment, and others. He is the director of the annual Rainforest Writers Village at Lake Quinault, and he operates Fairwood Press, an independent book company. He has been teaching high school just shy of 30 years.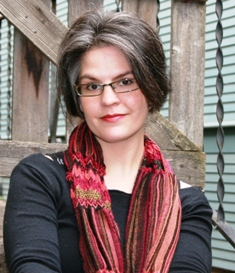 Wendy N. Wagner's short fiction has appeared in magazines like Beneath Ceaseless Skies and The Lovecraft eZine, as well as many anthologies, including Armored, Heiresses of Russ 2013, and The Way of the Wizard. She is the Managing/Associate Editor of Lightspeed and Nightmare magazines. Her first novel, Skinwalkers, is a Pathfinder Tales adventure. She lives in Portland, Oregon, with her very understanding family. Keep up with her at http://winniewoohoo.com.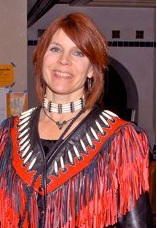 Darragh Metzger makes her living in the world's two lowest-paying professions: acting and writing. While her resume includes stage and screen credits, she's spent the last several years wearing armor, riding horses, and swinging swords with The Seattle Knights. Her publishing credits include plays, novels, non-fiction articles, and short stories, one of which made The StorySouth Millions Writers Award Notable Stories of 2005. She has written nine novels and two short story collections, all of which are now available from TFA Press. For some of her short stories in e-book format, check out smashwords.com. With her husband, artist/fight director Dameon Willich, she is putting the finishing touches on TRIAD: The Game, featuring artwork by Dameon, Mike Grell, Doug Herring, and others, which will also be available from TFA Press. She is also working on a non-fiction project and really misses singing and writing songs for A Little Knight Music and the Badb. If she had any free time, ever, she'd spend it with horses.