SFWA Pacific Northwest Reading Series
The Pacific Northwest is home to a Tardis-Full of Science Fiction and Fantasy writers, a fact celebrated every quarter with the Pacific Northwest Reading Series. These free quarterly events provide the Northwest Science Fiction and Fantasy community a chance to gather, network and enjoy readings from local and visiting authors in Portland and Seattle.
Each event features three authors who read from their latest work, interpreting and explaining their concepts and vision. In addition, space is provided for networking and conversation. Booksellers will be on hand with fresh copies of the authors' books for you to buy and get autographed.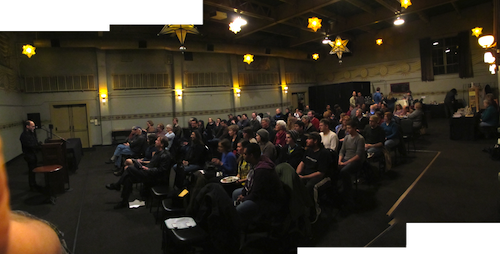 The next event in the Seattle area (Kirkland, WA) will be held on Tuesday, November 11 and will feature Django Wexler, Daniel H. Wilson and Curtis Chen.
Register to attend the event in Kirkland at the Wilde Rover Irish Pub and Restaurant.
The next Portland event will be held on Wednesday, November 12 and will feature Django Wexler, Daniel H. Wilson and Curtis Chen.
Register to attend the event in Portland at McMenamin's Kennedy School.
Daniel H. Wilson is the author of the New York Times bestselling Robopocalypse and its sequel Robogenesis, as well as seven other books, including How to Survive a Robot Uprising, A Boy and His Bot, and Amped. In 2008, he hosted The Works on the History Channel. He earned a PhD in Robotics from Carnegie Mellon University, as well as Masters degrees in Artificial Intelligence and Robotics. His novel Robopocalypse was purchased by DreamWorks and is currently being adapted for film by Steven Spielberg. Wilson lives in Portland, Oregon.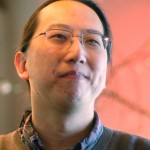 Curtis C. Chen writes speculative fiction, puzzle games, and freelance non­-fiction near Portland, Oregon. His short fiction has been published in Leading Edge magazine and SNAFU: An Anthology of Military Horror, and is forthcoming in Daily Science Fiction and the Baen Books anthology Mission: Tomorrow. He is a graduate of the Clarion West and Viable Paradise writers' workshops. From 2008 to 2013, Curtis posted a new flash fiction piece every Friday on the "512 Words or Fewer" blog. 117 of those very short stories are collected in the book Thursday's Children: Flash Fiction from 512 Words or Fewer. It's available as a free PDF download from www.curtiscchen.com/512book . Gamers may also know Curtis as "that guy who helps run Puzzled Pint." Curtis is not an aardvark.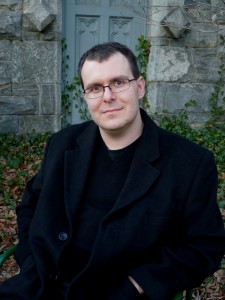 Django Wexler graduated from Carnegie Mellon University in Pittsburgh with degrees in creative writing and computer science, and worked for the university in artificial intelligence research.  Eventually he migrated to Microsoft in Seattle, where he now lives with two cats and a teetering mountain of books.  When not writing, he wrangles computers, paints tiny soldiers, and plays games of all sorts.