SFWA Pacific Northwest Reading Series
The greater Pacific Northwest is home to Ursula K. Le Guin, Kay Kenyon, Jay Lake, Nancy Kress, Brent Weeks, Ted Chiang and Ramona Quimby. Although Ramona isn't known for her Science Fiction and Fantasy escapades, the rest are, and will be celebrated as part of the Pacific Northwest Reading Series. These free quarterly events provide the Northwest Science Fiction and Fantasy community a chance to gather, network and enjoy readings from local and visiting authors in Portland and Seattle.
Each event features three authors who read from their latest work, interpreting and explaining their concepts and vision. In addition, space is provided for networking and conversation. Booksellers from Wrigley-Cross Books (Portland) and the University Bookstore (Seattle) will be on hand with copies of the authors' and other books for you to buy.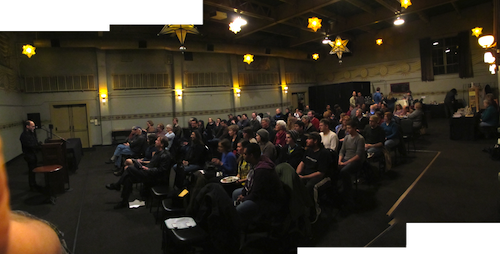 The next event in the Seattle area (Kirkland, WA) will be held on Tuesday, April 29 and will feature Nancy Kress, Jack Skillingstad, and Leah Cutter plus special bonus reader Daryl Gregory.
Register to attend the event in Kirkland at the Wilde Rover Irish Pub and Restaurant.
The next Portland event will be held on Wednesday, April 30 and will feature Mike Moscoe, Leah Cutter, and Ray Vukcevich.
Register to attend the event in Portland at McMenamin's Kennedy School.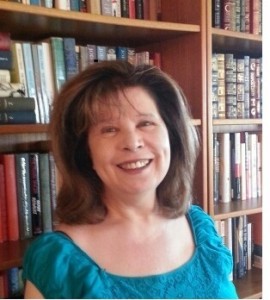 Nancy Kress is the author of 32 books, including 25 novels, four collections of short stories, three books about writing. Her work has won two Hugos ("Beggars in Spain" and "The Erdmann Nexus"), four Nebulas (all for short fiction), a Sturgeon ("The Flowers of Aulit Prison"), and a John W. Campbell Memorial award (for Probability Space). The novels include science fiction, fantasy, and thrillers; many concern genetic engineering. Her most recent work is the Nebula-winning and Hugo-nominated After the Fall, Before the Fall, During the Fall (Tachyon, 2012), a long novella of eco-disaster, time travel, and human resiliency. Intermittently, Nancy teaches writing workshops at various venues around the country, including Clarion and Taos Toolbox (yearly, with Walter Jon Williams). A few years ago she taught at the University of Leipzig as the visiting Picador professor. She is currently working on a long, as-yet-untitled SF novel.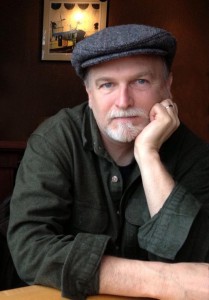 Jack Skillingstead won Stephen King's On Writing competition in 2001. Two years later his first professional sale appeared in Asimov's. "Dead Worlds" was a Sturgeon Award finalist and was reprinted Dozois's Year's Best SF. Since then Jack has pubilshed more than thirty stories in professional markets, two novels, and a short story collection. His work has appeared in four Year's Best anthologies and has been translated into multiple languages. His newest novel, Life On The Preservation, is a nominee for this year's Philip K. Dick Award. He lives in Seattle with his wife, writer Nancy Kress.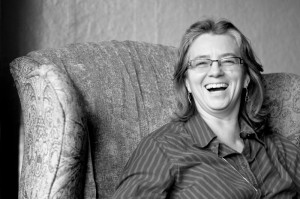 Leah Cutter currently lives in Seattle–the land of coffee and fog. However, she's also lived all over the world and held the requisite odd writer jobs, such as working on an archeology dig in England, teaching English in Taiwan, and bartending in Thailand. She writes fantasy set in exotic times and locations such as Tang dynasty China, WWII Budapest, rural Louisiana, and the Oregon coast. Her short fiction includes literary, fantasy, mystery, science fiction, and horror, and has been published in magazines as well as anthologies and on the web. Read more stories by Leah Cutter at www.KnottedRoadPress.com. Follow her blog at www.LeahCutter.com.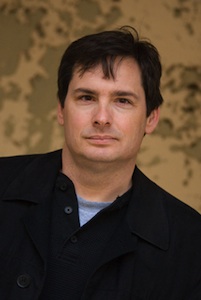 Daryl Gregory is an award-winning writer of genre-mixing novels, stories, and comics. He'll be reading from the newly released near-future SF novel Afterparty (Tor). His first novel, Pandemonium, won the Crawford Award and was nominated for a World Fantasy Award. His other novels include The Devil's Alphabet (a Philip K. Dick award finalist) and Raising Stony Mayhall (a Library Journal best SF book of the year). Many of his short stories are collected in Unpossible and Other Stories, published by Washington State's own Fairwood Press, which was named one of the best books of 2011 by Publishers Weekly. He lives in State College, PA.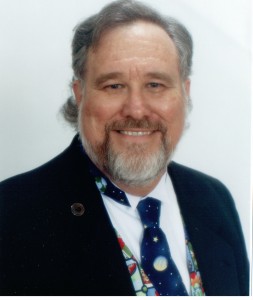 Mike Moscoe, AKA Mike Shepherd, is the author of the best selling military science fiction Kris Longknife saga. The eleventh book, Kris Longknife – Defender came out from Ace in October. In February, he will continue Kris's grandparent's story with To Do or Die. In June, Kris's frenemy will tell her own story with Vicky Peterwald – Target. His novels have been published in Japanese, German, Spanish and Polish and are also available from Audible.com.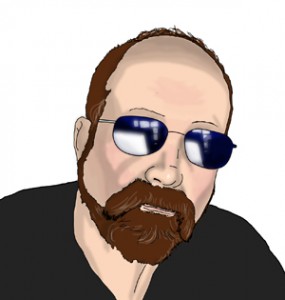 Ray Vukcevich's latest book is Boarding Instructions from Fairwood Press. His other books are Meet Me in the Moon Room and The Man of Maybe Half-a-Dozen Faces. His fiction has appeared in many magazines and anthologies. Read more about him at www.rayvuk.com.