SFWA Pacific Northwest Reading Series
The Pacific Northwest is home to a Tardis-Full of Science Fiction and Fantasy writers, a fact celebrated every quarter with the Pacific Northwest Reading Series. These free quarterly events provide the Northwest Science Fiction and Fantasy community a chance to gather, network and enjoy readings from local and visiting authors in Portland and Seattle.
Each event features three authors who read from their latest work, interpreting and explaining their concepts and vision. In addition, space is provided for networking and conversation. Booksellers will be on hand with fresh copies of the authors' books for you to buy and get autographed.
The next event in the Seattle area (Kirkland, WA) will be held on Tuesday, May 5th and and will feature Cat Rambo, Janine Southard and Fonda Lee.
Register to attend the event in Kirkland at the Wilde Rover Irish Pub and Restaurant.
The next Portland event will be held on Thursday, May 7th and will feature Cat Rambo, Janine Southard and Fonda Lee.
Register to attend the event in Portland at Mississippi Pizza.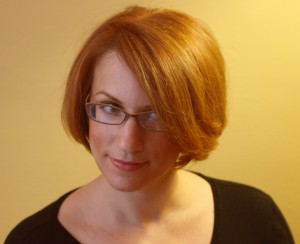 Janine A. Southard is the IPPY award-winning author of the Hive Queen Saga. She lives in Seattle, WA, where she writes speculative fiction and reads it aloud to her cat. The cat pretends to appreciate these things. Sometimes.
Cat Rambo lives, writes, and teaches by the shores of an eagle-haunted lake in the Pacific Northwest. Her 150+ fiction publications include stories in Asimov's, Clarkesworld Magazine, and Tor.com. Her short story, "Five Ways to Fall in Love on Planet Porcelain," from her story collection Near + Far (Hydra House Books), was a 2012 Nebula nominee. Her editorship of Fantasy Magazine earned her a World Fantasy Award nomination in 2012. For more about her, as well as links to her fiction, see http://www.kittywumpus.net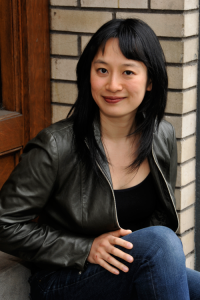 Fonda Lee writes science fiction and fantasy for teens and adults. Her debut novel, ZEROBOXER, will be published by Flux in April 2015.
Fonda is a long-time, avid martial artist in karate and kung fu. She goes mad for smart action movies (think The Matrix, Inception, and Minority Report). She loves a good eggs benedict. A corporate strategist by training, Fonda has advised or worked for a number of Fortune 500 firms (including a certain global sports company). ZEROBOXER is inspired by all of these things, except the eggs benedict.
Born and raised in Calgary, Canada, Fonda has lived in Toronto, the San Francisco Bay Area, and Portland, Oregon—the city she and her family now call home.