Nothing found
Featured Book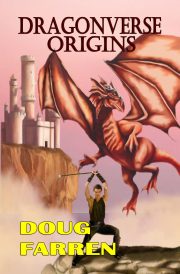 Dragonverse Origins is a unique blend of fantasy and science fiction. It is a new addition to the Dragonverse series. It's available on Amazon now for pre-order and will go on sale on Aug 27th.
Featured Member
Marshall Ryan Maresca
Marshall Ryan Maresca is a fantasy and science-fiction writer, as well as a playwright, living in South Austin with his wife and son. He is the author of The Thorn of Dentonhill and A Murder of Mages.