Nothing found
Featured Book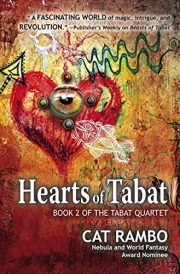 In Tabat, Beasts — magical creatures like dryads, minotaurs, and centaurs — question a social order forcing them into its lowest level. Meanwhile the city has lost one of its most beloved heroes, gladiator Bella Kanto.
Featured Member
Catherine Schaff-Stump
Cath Schaff-Stump writes speculative fiction for children and adults from humor to horror. You can find her at Facebook, Goodreads, Amazon, @cathschaffstump, cathschaffstump.com, and unreliablenarrators.net.