Nothing found
Featured Book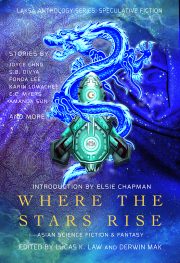 Take a journey through Asia and beyond to explore about identities, belonging, and choices.
". . . this collection is essential for anyone interested in the diverse and engaging possibilities of fantasy and science fiction." — Booklist
Featured Member
J.L. Forrest
J.L. Forrest writes from the wet techno-jungles of the Pacific Northwest, the high deserts of the Rocky Mountains, or the Old Country in Roma, Italia. His work appears in Analog Science Fiction and Fact, Crossed Genres, Third Flatiron, and others.