Nothing found
Featured Book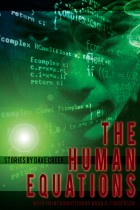 — The Chinese explorer Zheng He makes First Contact with aliens.
— A resident of an orbital habitat must decide between his people's traditions and his habitat's survival.
— The attempt to save a gigantic sea creature's baby — from the inside!
Featured Member
Fran Wilde
Fran Wilde is an author and technology consultant. Her first novel, UPDRAFT, debuts from Tor in September 2015. Her short stories appear in Asimov's, Beneath Ceaseless Skies, and Tor.com. She also produces Cooking the Books.
Recent Comments