Nothing found
Featured Book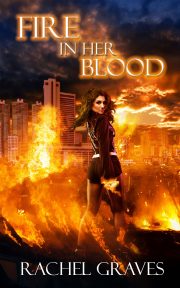 Death witch and Detective Mallory Mors teams with an angry fire witch to find a deadly serial arsonist. Together they work to close a case complicated by a vampire assault at the supernatural brothel, a missing person, and a mess of vampire politics.
Featured Member
Michael R. Underwood
Michael writes across the speculative fiction world, from urban fantasy (Geekomancy), to fantasy superhero novel Shield and Crocus, and the SF series in novellas, Genrenauts. He is a co-host on podcasts The Skiffy & Fanty Show and Speculate.
Recent Comments