Nothing found
Featured Book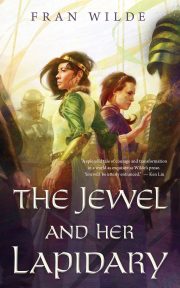 The kingdom in the Valley has long sheltered under the protection of its Jewels and Lapidaries, the people bound to singing gemstones with the power to reshape hills, move rivers, and warp minds.
An epic, in miniature.
Featured Member
Lawrence M. Schoen
Dr. Lawrence M. Schoen has been nominated for the Campbell, Hugo, and Nebula awards, is a world authority on the Klingon language, a hypnotherapist specializing in authors' issues, and writes about life, death, and the continua between the two.
Recent Comments