Nothing found
Featured Book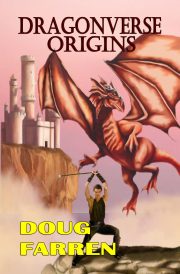 Dragonverse Origins is a unique blend of fantasy and science fiction. It is a new addition to the Dragonverse series. It's available on Amazon now for pre-order and will go on sale on Aug 27th.
Featured Member
Alma Alexander
Alma Alexander is a novelist, anthologist and short story writer who currently shares her life between the Pacific
Northwest of the USA (where she lives with her husband and a cat) and the wonderful fantasy worlds of her own imagination.