Nothing found
Featured Book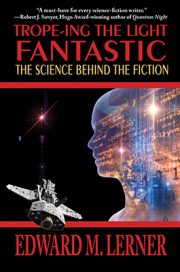 FTL travel? Time travel? Super-smart AI? Those are surely mere fodder for storytelling. Wild extrapolations.
Or not. TROPE-ING reviews the latest science relevant to popular tropes, illustrated throughout with SF (written and video) examples.
Featured Member
Al Onia
Al Onia is a full-time writer living in Calgary, Canada. His novels, Javenny, Transient City and its sequel, Rogue Town are all available from Bundoran Press in Ottawa. The Sixth Helix, his fourth novel, will see daylight in April, 2019.
Recent Comments