Nothing found
Featured Book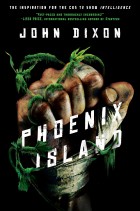 The inspiration for the new CBS TV series INTELLIGENCE.
A tough kid in an isolated boot camp that's turning orphans into super soldiers risks everything to save his friends and stop a madman bent on global destruction.
Featured Member
Rachael Acks
Rachael Acks is a author, geologist, and dapper sir who writes steampunk mystery and adventure novellas for Musa Publishing. She's also had numerous short stories published. She lives in Houston where the bikes, twirls her mustache, and dances.