Nothing found
Featured Book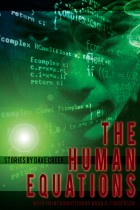 — The Chinese explorer Zheng He makes First Contact with aliens.
— A resident of an orbital habitat must decide between his people's traditions and his habitat's survival.
— The attempt to save a gigantic sea creature's baby — from the inside!
Featured Member
Susan Forest
Two-time Prix Aurora Award finalist and winner of The Galaxy Project, Forest's stories appear in Analog, Asimov's, OnSpec, Beneath Ceaseless Skies, AE SF Review, and her collection, Immunity to Strange Tales. She edits for Edge Press.