Posts Tagged 'James Van Pelt'
James Van Pelt writes on perseverance as a writer.
Featured Book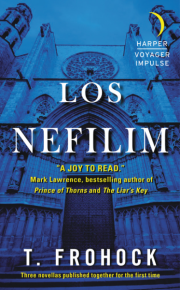 As an angelic war brews in the numinous realms, and Spain marches closer to civil war, the destiny of two worlds hangs on Diago's actions. Yet it is the fates of his lover, Miquel, and his young son, Rafael, that weighs most heavily on his soul.
Featured Member
Rachael Acks
Rachael Acks is a author, geologist, and dapper sir who writes steampunk mystery and adventure novellas for Musa Publishing. She's also had numerous short stories published. She lives in Houston where the bikes, twirls her mustache, and dances.