Posts Tagged 'Jana Oliver'
Member News for Yasmine Galenorn and Jana Oliver.
Featured Book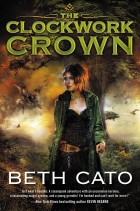 On the run from assassins and kidnappers, Octavia Leander struggles to understand the changing nature of her healing magic and becomes more embroiled in the royal tragedy that has devastated her country for decades.
Featured Member
Suzanne Church
Suzanne Church writes Science Fiction, Fantasy, and Horror because she enjoys them all and hates to play favorites. Her book "Elements: A Collection of Speculative Fiction" is published by EDGE SF & F Publishing.