Posts Tagged 'Jerry Gordon'
Resources, Industry News, and Member News for Jerry Gordon and Jim C. Hines!
Featured Book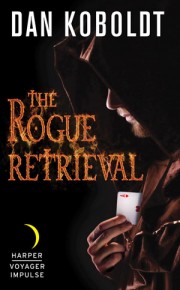 Stage magician Quinn Bradley has one dream: to headline his own show on the Vegas Strip. When the talent scouts begin circling, he thinks he's about to make it. Instead, he gets an offer to go on a quest to a place where magic is all too real.
Featured Member
Vylar Kaftan
Vylar Kaftan has published about 40 short stories in places such as Asimov's, Clarkesworld, and Lightspeed. She was nominated for a Nebula in 2011. She's the founder of FOGcon, a new sf/f literary convention in the San Francisco Bay Area.