Posts Tagged 'Jerry Gordon'
Resources, Industry News, and Member News for Jerry Gordon and Jim C. Hines!
Featured Book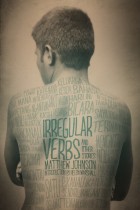 Discover the inflationary effects of a dragon's hoard, the secret connection between Mark Twain and Frankenstein, and the magic power of blackberry jam in this debut collection of strange, funny, and bittersweet tales.
Featured Member
Sharon Lynn Fisher
Tor author Sharon Lynn Fisher is an RWA RITA Award finalist and a 3-time RWA Golden Heart Award finalist. She lives in the Pacific Northwest, where she writes books for the geeky at heart – sci-fi stories full of adventure and romance.