Nothing found
Featured Book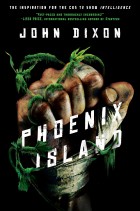 The inspiration for the new CBS TV series INTELLIGENCE.
A tough kid in an isolated boot camp that's turning orphans into super soldiers risks everything to save his friends and stop a madman bent on global destruction.
Featured Member
Cat Rambo
Cat Rambo's latest book is NEAR+FAR, a collection of short SF stories from Seattle-based Hydra House Books.