Nothing found
Featured Book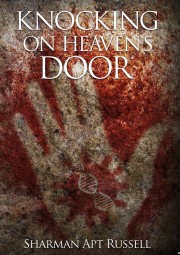 In the 23rd century, humans live in a Paleoterrific utopia, reunited with old (cloned) friends like the mammoth. Panpsychism—a consciousness that pervades matter–is the new science. We're about to learn what exactly that means.
Featured Member
Dave Creek
Dave Creek is a regular contributor to ANALOG. His books include two short story collections — A GLIMPSE OF SPLENDOR and THE HUMAN EQUATIONS — and a novel, SOME DISTANT SHORE.
Find out more about Dave's work at www.davecreek.net.