Nothing found
Featured Book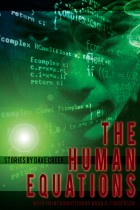 — The Chinese explorer Zheng He makes First Contact with aliens.
— A resident of an orbital habitat must decide between his people's traditions and his habitat's survival.
— The attempt to save a gigantic sea creature's baby — from the inside!
Featured Member
Jim C. Hines
Jim Hines writes books about magic librarians, action-hero princesses, nearsighted goblins, flaming spiders, and more. (Generally not all in the same book.) He's also sold close to 50 short stories.