Posts Tagged 'Michelle Zink'
Industry news and member news for Jay Lake, Ken Scholes, and Michelle Zink!
Featured Book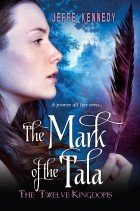 Tales tell of three sisters, daughters of the high king. No one says much about the middle princess until the day she meets a strange man who rules a land of shapeshifters and demons. A country no more than legend-until he claims her as its queen.
Featured Member
Mindy McGinnis
Mindy McGinnis is an assistant YA librarian who lives in Ohio. She graduated from Otterbein University magna cum laude with a BA in English Literature and Religion. Her debut Cli-Fi novel, NOT A DROP TO DRINK was published in 2013 by Harper Collins.