Posts Tagged 'Oltion'
Article by Jerry Oltion on writing strategies.
Featured Book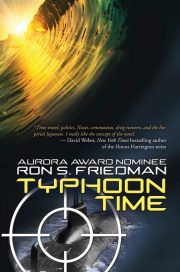 "Time travel, politics, Nazis, communists, drug runners, and the Imperial Japanese. I really like the concept of the novel."
— David Weber, New York Times bestselling author of the Honor Harrington series
Featured Member
Mindy McGinnis
Mindy McGinnis is an assistant YA librarian who lives in Ohio. She graduated from Otterbein University magna cum laude with a BA in English Literature and Religion. Her debut Cli-Fi novel, NOT A DROP TO DRINK was published in 2013 by Harper Collins.