Posts Tagged 'Oltion'
Article by Jerry Oltion on writing strategies.
Featured Book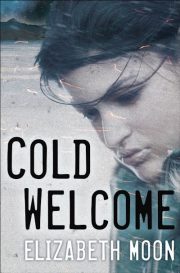 Admiral Ky Vatta returns to her home planet of Slotter Key expecting painful reminders of loss, but also a hero's welcome. Instead she's plunged into a desperate struggle for mere survival, with the elements and unknown enemies against her.
Featured Member
Sharon Joss
Sharon Joss writes science fiction, fantasy and horror. She is the 2015 Writers of the Future Golden Pen award winner, a finalist for the Canopus Award, and author of 5 novels, including her latest thriller, Steam Dogs. She lives and writes in Oregon