Posts Tagged 'Oltion'
Article by Jerry Oltion on writing strategies.
Featured Book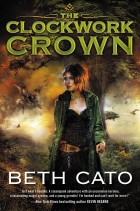 On the run from assassins and kidnappers, Octavia Leander struggles to understand the changing nature of her healing magic and becomes more embroiled in the royal tragedy that has devastated her country for decades.
Featured Member
Susan Forest
Two-time Prix Aurora Award finalist and winner of The Galaxy Project, Forest's stories appear in Analog, Asimov's, OnSpec, Beneath Ceaseless Skies, AE SF Review, and her collection, Immunity to Strange Tales. She edits for Edge Press.