Posts Tagged 'Oltion'
Article by Jerry Oltion on writing strategies.
Featured Book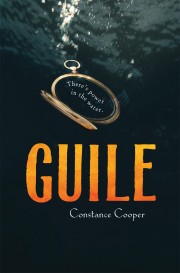 In the Bad Bayous, guile—a power in the water that changes people and objects, sometimes for the worse—sets Yonie Watereye, 16, on a path that puts her own life in danger as she traces her family tree and finds a murderer.
Featured Member
Anna Kashina
Anna Kashina is a Russian-born fantasy author of the Arabian-style "Spirits of the Ancient Sands" series (silver medalist in the ForeWord Magazine Book of the Year contest, and "The Majat Code" series upcoming from Angry Robot in 2014.