Posts Tagged 'Oltion'
Article by Jerry Oltion on writing strategies.
Featured Book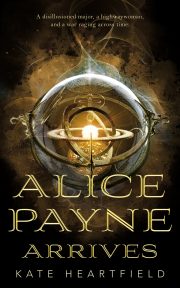 A time-travel novella about a disillusioned major from the 22nd century, a highwaywoman from the 18th century, her scientist girlfriend, and a war for history raging across time. Releases Nov. 6, 2018.
Featured Member
L. D. Colter
Writing novels under L. D. Colter in contemporary fantasy and L. Deni Colter in epic fantasy, Liz also has short stories in many magazines and anthologies. Her debut novel, A Borrowed Hell, is a 2018 winner of the Colorado Book Award.