Posts Tagged 'Oltion'
Article by Jerry Oltion on writing strategies.
Featured Book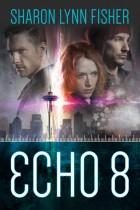 The fate of 2 worlds hangs in the balance as 3 lives entangle: Jake, a man shifted to an alternate Earth where he must drain energy from others to survive; Tess, the scientist trying to save him; Ross, the FBI agent caught between love and duty.
Featured Member
Weston Ochse
Bram Stoker-winning Weston Ochse is the author of more than 20 books, including Grunt Life, SEAL Team 666, and Age of Blood. He is a military veteran with 30 years of service and has recently returned from a deployment to Afghanistan.
Recent Comments