Posts Tagged 'Oltion'
Article by Jerry Oltion on writing strategies.
Featured Book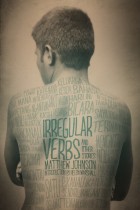 Discover the inflationary effects of a dragon's hoard, the secret connection between Mark Twain and Frankenstein, and the magic power of blackberry jam in this debut collection of strange, funny, and bittersweet tales.
Featured Member
Lee Gimenez
Lee Gimenez is the author of eight novels and over fifty short stories. Several of his books became bestsellers, including BLACKSNOW ZERO, and THE NANOTECH MURDERS. His latest thriller, THE WASHINGTON ULTIMATUM, was published in 2013.