Posts Tagged 'Oltion'
Article by Jerry Oltion on writing strategies.
Featured Book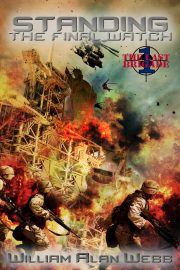 When Lt. Gen. Nick Angriff's family is killed in a terrorist attack, his grief and strong political beliefs leave him vulnerable to manipulation by those who need him to lead a secret program to revive America in case of collapse.
Featured Member
Cat Rambo
The current President of SFWA, Cat Rambo's most recent collection is Neither Here Nor There, while fantasy novel Hearts of Tabat appears this April from Wordfire Press. Check her website for links to her fiction and info on her online classes.