Nothing found
Featured Book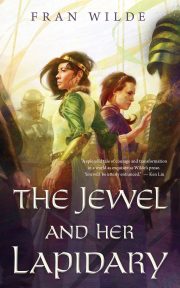 The kingdom in the Valley has long sheltered under the protection of its Jewels and Lapidaries, the people bound to singing gemstones with the power to reshape hills, move rivers, and warp minds.
An epic, in miniature.
Featured Member
Curtis C. Chen
Once a Silicon Valley software engineer, CURTIS C. CHEN now writes fiction near Portland, Oregon. His debut novel WAYPOINT KANGAROO is a science fiction spy thriller about a superpowered secret agent facing his toughest mission yet: vacation.