Nothing found
Featured Book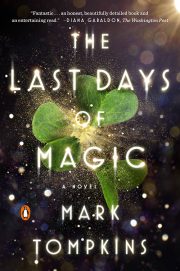 Named one of the Best New Books by People Magazine, The Last Days of Magic is an epic novel of mysticism and mayhem, Celts and faeries, mad kings and druids, and a goddess struggling to reign over magic's last outpost on the Earth – medieval Ireland.
Featured Member
Dave Creek
Dave Creek is a regular contributor to ANALOG. His books include two short story collections — A GLIMPSE OF SPLENDOR and THE HUMAN EQUATIONS — and a novel, SOME DISTANT SHORE.
Find out more about Dave's work at www.davecreek.net.