Nothing found
Featured Book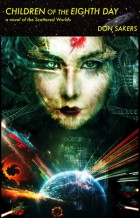 Rikk Hoister and his cousins are the pinnacle of human evolution, cloned geniuses with powerful paranormal abilities. Life is good–until ships and soldiers of the Terran Empire invade their homeworld and take most of the Hoister Family captive.
Featured Member
Dave Creek
Dave Creek is a regular contributor to ANALOG. His books include two short story collections — A GLIMPSE OF SPLENDOR and THE HUMAN EQUATIONS — and a novel, SOME DISTANT SHORE.
Find out more about Dave's work at www.davecreek.net.